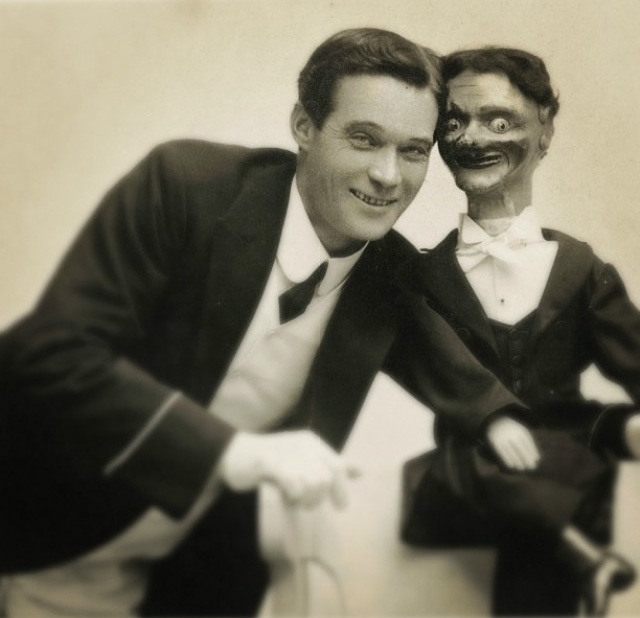 Pinocchio got it all wrong; that little brat Carlo mixed up everything. He was always hanging around, prying into our secrets.
Isabella was sweet on him, so we didn't chase him off, but I knew he was up to no good. I was a young man myself, then, and too busy with my own concerns to pay to much attention to my kid sister's boyfriend.
Anyway, like I said, he got it all wrong. Maybe that stupid story was his revenge for Isabella rejecting him. What's so special about being human? The real reward is becoming a marionette – becoming immortal.
---
Part of the fascinating "100 Word Challenge" project by Darleen Click over at Protein Wisdom.  This one was delightfully creepy.
Check out Jimmie's story and roundup.  Lots of interesting takes on this photo, but surprisingly no creepy dummy stories yet. Interesting.
Join in! (If you don't have a blog, leave your story in the comments.)