Fun fact: while wild sheep shed their wool annually, domesticated sheep bred for wool don't; the wool just keeps growing. Like so: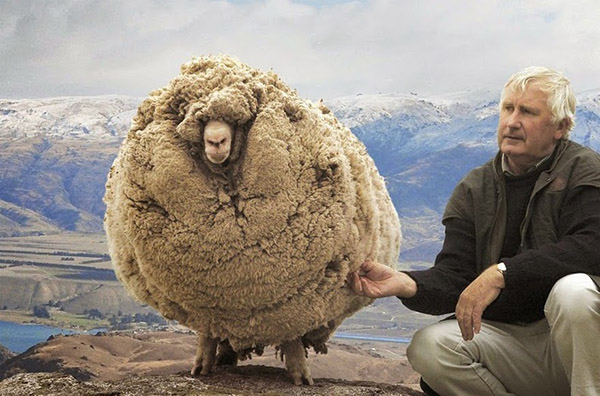 This is Shrek, a sheep who so hated being sheared that he hid for six years.  When he was finally sheared, he had produced enough wool for 20 men's suits. Doesn't that look glorious?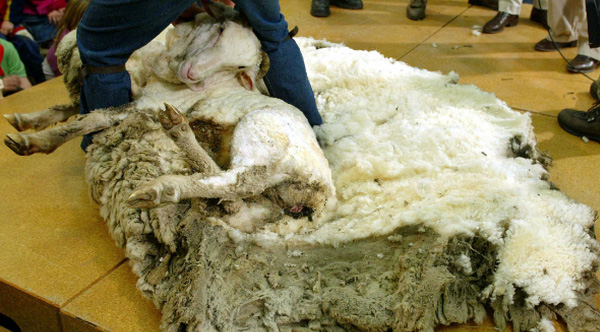 I can really relate to this sheep. Shrek hated the thought of getting sheared so much that he ran from the shepherds for six years, eventually becoming "wool blind" and unable to even see, obviously a dangerous situation — especially for a prey animal. While I've never let my personal grooming go to the point of endangering my life, I have avoided doing things from fear or stubbornness.
I've let opportunities slip away because I was fearful of taking a first step.
I've let friendships wither and die because I was too stubborn to repair a breach or too embarrassed to admit my fault.
I've avoided doing what was necessary and inevitable because it was too much trouble, too hard, or too overwhelming.
Maybe I'm not carrying around 60 pounds of wool, but I've been Shrek.
But if I overcome my fear, my pride, my lethargy and just do the dang thing that needs doing, it almost always turns out that it wasn't that horrific after all. The anticipation and fear is almost always worse than the thing itself. It's a lesson I think Shrek wished he'd learned five years earlier.
Doesn't that look like a happy sheep?
What have you been avoiding? What steps can you take to face the shearer?