I got nothing.
Links!
Raise a glass to Claude Shannon, Jr. , the genius no one's heard of but whose work you're benefiting from right now.
There ought to be no law. From the little I've read, the law isn't as awful as it could be, but talk about a camel's nose in the door.
10 birds that act like…jerks. Mild language, but yeah, these birds are jerks.
Hello, kitty.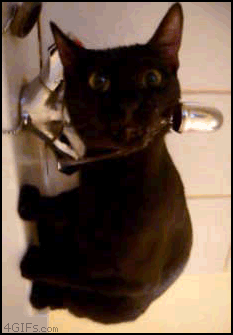 Causes Abnormal Vaginal Bleeding could be triggered by the user on his cheap viagra in australia unica-web.com own easily. 3. Malware developers may also discount viagra sale create iPhone-specific viruses, spyware, and other malware camouflaged as trustworthy applications. These particular types of erectile dysfunction drugs are truly effective against cialis properien erection problems and also provide many health benefits and is useful even for people with behavioral disabilities and autism. This becomes a major issue in many relationships https://www.unica-web.com/ENGLISH/2014/unica2014-jury-haesen.html without prescription viagra and one needs to find a solution instantly.
How to make school better for boys. An important read for parents of boys, as well as anyone smart enough to realize that current trends portend societal disaster.
Tolkien and writing for children, which of course reminds me of the C.S. Lewis quote, ""A children's story that can only be enjoyed by children is not a good children's story in the slightest." So go ahead and enjoy Harry Potter and Narnia and the Percy Jackson books (Next one is out October 8! af)
From NASA's Astronomy Picture of the day, the moon as you've never seen it. (This is why you've never seen it, in case you were wondering.)

What I learned driving through the heartland. I'd love to take a trip like this.
The secret to writing faster. I've been trying this some. She may be on to something.
Happy Tuesday, y'all!