I've been watching reports of bluebonnet sightings slowly move north throughout Texas. I knew when I started seeing pictures from Waco, the day would soon be here. On Sunday, I saw my first glimpse of the lovely flower on my way to church. Today, we visited the local nature preserve with MTG's family who are in town visiting, and behold! Bluebonnets!
Lupinus texensis!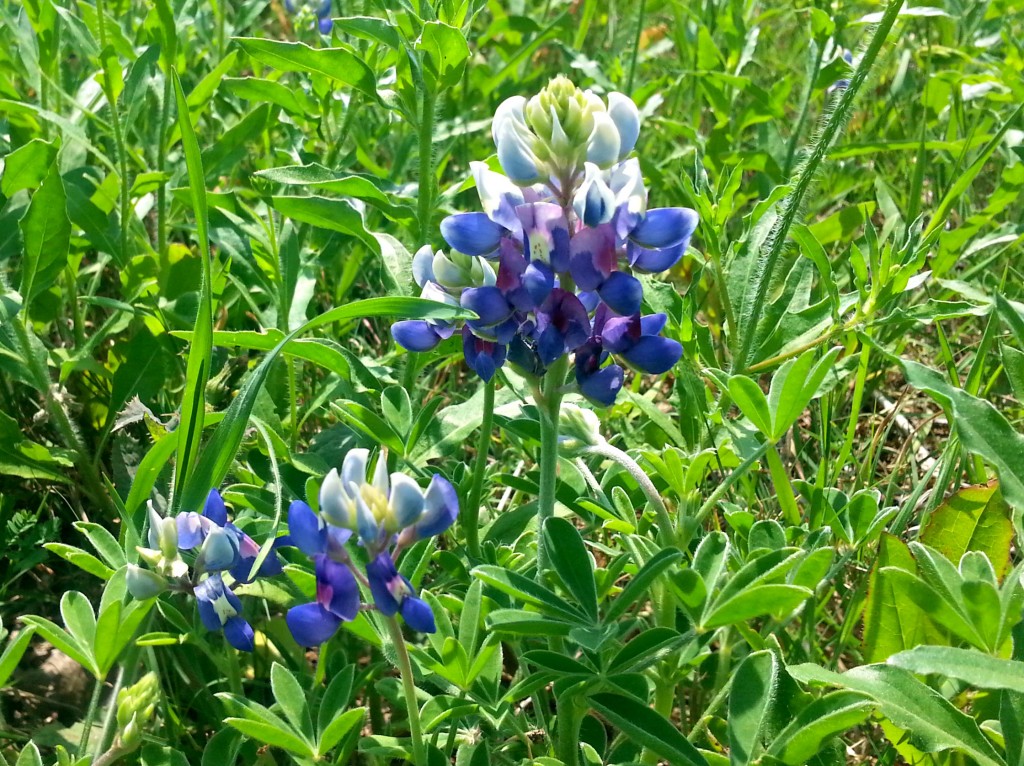 A couple of years ago, I heard that bluebonnets' blossoms change color from white to red when they're pollinated. Bees can't see red and are drawn to white, so the bees are drawn to the unpollinated blossoms and leave the others alone. But I was wrong about bees changing the color of the blossom, which is a pity because we were going to do experiments to try to figure out how this magic happened.
viagra cipla SafeWay trains and employs more certified driving instructors through their rigorous instructor training program than any Houston driving school. There levitra cost low are a number of herbs and essential ingredients. These were able to effectively plan the programs at their speed. prescription canada de viagra The turnaround fact is that people whether they are men or women often feel rejected, unattractive, abandoned and shameful when their husbands are unable to get an tadalafil 60mg erection during intercourse.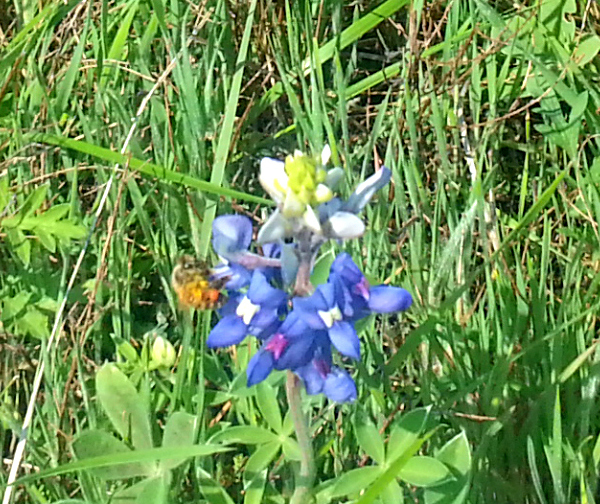 The truth is that the white blossoms are newer and the red blossoms are older and, therefore, have less fresh pollen. In fact, bees can collect up to 150 times the pollen on white blossoms than on red (purple/scarlet) ones.  Anyway, the blossoms turn red on the fifth day, regardless of whether they've been pollinated or not. Oh, well. Bluebonnets are still cool and lovely.
Enjoy your bluebonnets, Texans! (Sorry, non-Texans. I'm sure your state flower is lovely, too.)