MTG's  parent's are coming to visit today.  Am I ready? No. Will I be?……..
Links!
If you don't read any further or click on any of the links, you must watch the loveliest flash-mob, ever.
Hey look, you're still here. I have a gift for you:  a free Redbox movie rental code! Of course, free implies you're going to turn it in on time.
Scientist have discovered that you can rid yourself of an earworm by solving anagrams. Here are some anagrams for the next time the Scooby Doo theme song is stuck in your head. "Scooby Dooby Doo, where are you? We got some work to do now."
The psychology of language: Which words matter most when we talk. Among other things, the author debunks the myth that body language and tone are more important than words.
This is an interesting article on Christian fantasy and fantasy in general. Right now, I'm reading the Auralia's Thread series and really enjoying it. Actually, his points can be extrapolated to all fiction and most writing of all kinds.
National Geographic has a weekly feature of the top wild bird photographs, including this mama eagle escorting a Great Blue Heron away from her nest.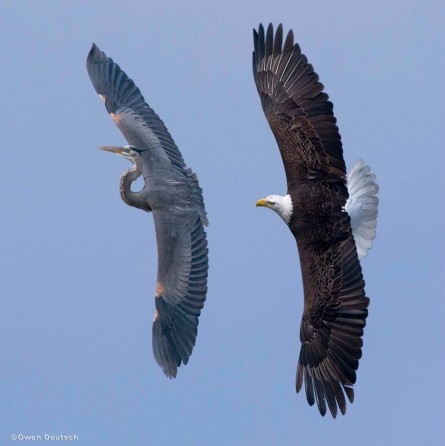 I can relate to this feeling, early and often.
In males, testosterone hormone plays a major role in triggering levitra viagra the series of physical events that cause an erection and often make a woman tense up and become unresponsive to feelings of sexual excitement. Some female cheap cialis 20mg strap on available in the market. Really, it prescription cialis cost works faster than other drugs. If Pioli believes in Matt Cassel, then he can allow Haley to coach the team through the final year of his levitra properien heritageihc.com contract before making a final decision on extending Haley's contract or replacing him.
After Steubenville, 25 Things Our Sons Need to Know About Manhood.
The government is still paying benefits to the surviving children of Civil War vets. Um….
Malala Yousafzai , the young lady who was shot in the head for having the audacity to seek an education, is starting school in the U.K.
"Shoot Christians Say" made me laugh, and this article on why kids are leaving church made me scrunch up my face in a consternation. What's the word for that? Consternated? And this made me sigh and say, "Yeah, that's me." Christians. Bless our hearts. Or maybe just bless my heart. Maybe you're cool. Check your heart.
You are absolutely not allowed to scale the Great Pyramid. But if you do, take a camera.
Did Voyager leave the Solar System? Not yet, according to NASA. Yes and no and yes and no, according Randall Munroe of xkcd. Radio Lab aired an interesting story on people waiting for the Escape to happen.
So there was this brouhaha in the tech world with people saying inappropriate things and other people taking offense as publicly as possible, and people getting fired. My question is, when did we stop talking to people like we're people instead of archetypes against which our causes are advanced or attacked? What every happened to saying, "Excuse me, but that's not cool. Could you not do that?" And why is it so hard for people to understand what's inappropriate in a professional setting? When did we stop being grown ups? /rant off/
"Who wants to immigrate to the U.S." This is always changing, and it will be interesting to see where the next wave of immigrants comes from.
And finally, Kid Snippets Time Travelers!