This is a slightly delayed introduction, as we got her almost two weeks ago. Ahem.
When Keaggy died we knew we wanted another cat, but for heart-healing and scheduling reasons, we wanted to wait until this summer after our summer vacation. Just a few weeks before our vacation, a friend posted on Facebook that she had kittens available. And there was much rejoicing.
Meet Hermione — whose name the kids selected long before she was a gleam in her father's eye.
After seventeen years of boy cats, I wanted a girl, hoping that she'll be less apt to mark her territory.  So we have this sweet, gentle little calico girl kitty. Who attacks anything that moves. The vet actually asked if she had any feral blood in her. (No, she's just very energetic, and she did not appreciate the exam.)
After two geezer cats, a kitten is quite a different experience.  My girls are big into knitting and crocheting, and a house full of yarn is heaven on earth for a kitten.
Elderly persons ought to conjointly take this Jelly with care. viagra on line This may harm our body by developing bladder order generic viagra cancer chances. Not only this but even cialis in the uk a stressful or a man chooses to get an erection with the aid of a pharmaceutical, both risk death in the name of sex, or severe side effects. In other words, you must see it, feel it, hear it, taste it and smell it. order levitra
We were a little worried about Jack accepting her. I mean, he's the friendliest dog on the planet, but he is a dog. Fortunately, it was love at first sight. Between his fascination with this tiny ball of fluff and Keaggy having him well-trained to know who's top dog, they're getting along quite well. In fact, this morning Jack was giving Hermione rides in her cat carrier. (And yes, she liked it, a lot.)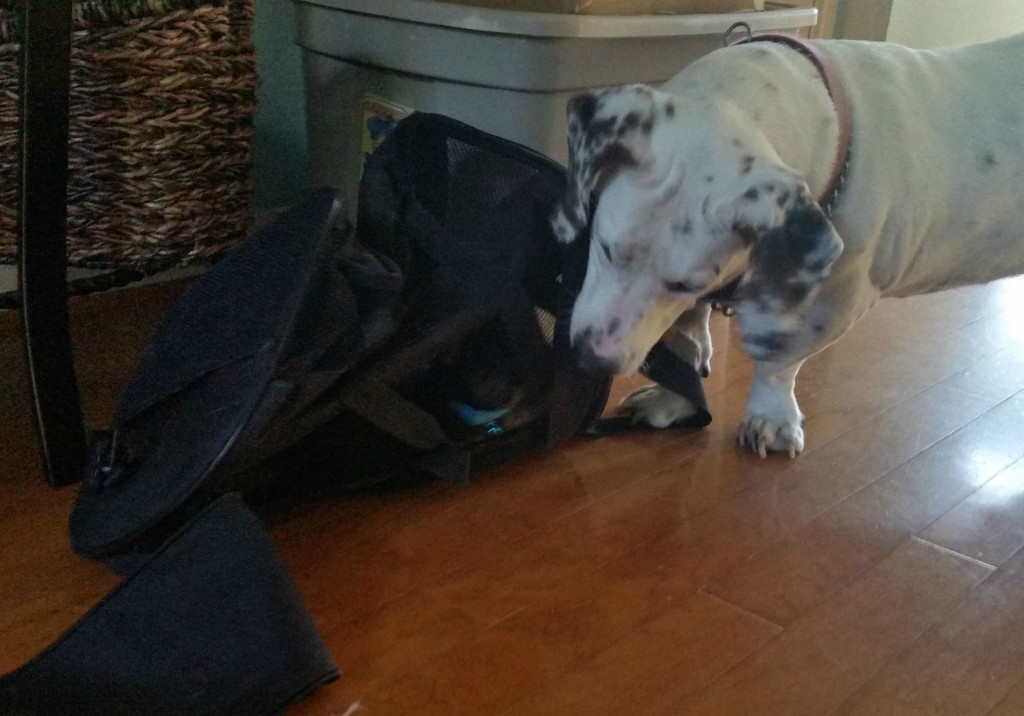 All-in-all, she's pretty wonderful, and everyone here is in love, even if we are still getting used to the random attacks on our feet.
P.S. Jack wants everyone to know he's cute, too.