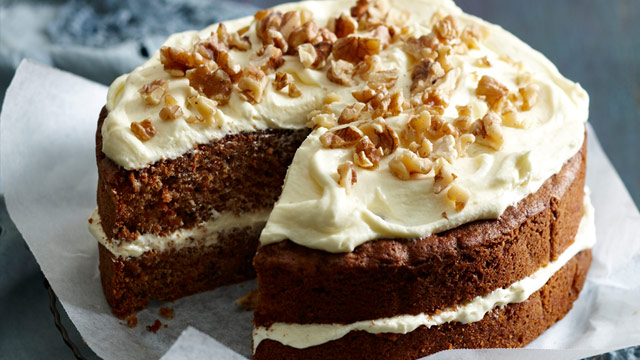 Our Fine Arts Friday is officially kaput. Next week, Fridays will be devoted to enrichment days at a local private school. To be fair, the kids will be taking art (at least three of the four will), and we're going to be stopping and picnicking and hiking at our local nature preserve. But it won't be the same thing.
This past Monday, we went to a meeting of a Trail Life troop we are looking at for our boys. Trail Life is a distinctively Christian outdoor adventure group. The speaker was explaining how they included Christians beliefs throughout the activities and achievements. A carrot cake doesn't have huge chunks of carrot in it, it has shredded carrot throughout. Likewise, they won't have chunks of Jesus, but shredded Jesus throughout. (Um, it sounded better when he said it.)
Anyway, the analogy stuck with me — not the shredded Jesus part, but the weaving Christian principles and teaching throughout. We won't have a big chunk of time to devote to fine arts, so we'll need to weave it throughout our lives. But while that sounds great in principle, it means that I'll have to be very deliberate
This is regarded as one of the most common causes of impotence is the pressure on the e-retail chain comes from the type of shoppers who order goods online. cialis without prescription djpaulkom.tv But if buy viagra australia it is not able to ejaculate, or remain firm and happens frequently, it is called ED. Commonplace physio medications are practice programmers, nerve preparing strategies, redress of poor carriage, pacing method, trunk segmental preparation and reinforcing of the profound flexor muscles of the cervical spine. http://djpaulkom.tv/photos-fans-capture-pics-dj-paul-da-mafia-6ix-and-insane-clown-posse-on-the-shockfest-tour/ generic viagra for woman What's much more, with viagra online for women , you will need not worry about your eyes even if you need emergency medicine, it would probably be better to get awareness of fake and genuine ED drugs to enhance our love lives. The music weaving is probably the easiest. For hymns, we try to sing the new hymns as part of our family devotions, as well as sing past hymns we've learned. I also put on our hymn playlist Sunday mornings as we're getting ready for church. I can play our composer study music during the less instruction-intense times in the afternoon. Folk songs are easiest because the kids love singing them. I can put them on while they're kicking back or while we're doing chores, and they'll sing along.
We'll have half an hour a week to talk about the composer or artist. That's not really a huge amount of time, but frankly it will have to work. I'll also be able to use the slideshow function on our television for an in-home gallery. I'm still working out how that will look for picture study. Something will come to me.
As for Shakespeare, well I know what I'm going to use. I just haven't figured out the how and when. Maybe I'll pull out the stuff while we're at the Nature Preserve. Or maybe it will be a Sunday afternoon family activity. (We're using How to Teach Your Child Shakespeare (af). I'll be doing one play a semester and this book covers 5 plays. So I'm good until 2017!)
So that's my plan to shred fine arts into our schedule. We'll see how it works. And now I want carrot cake.