Life News reported on the story of Paulo Henrique Machado, a man who has lived in a hospital his entire life. He's a computer animator who is making a 3-D movie about his life. The story is picking up steam in the media and looks like it may go viral. I don't know if that says necessarily good things about our culture.
Now that may sound weird, but stay with me. It's an interesting and beautiful story, but I'm a little dismayed at the attitude of surprise at his joyful attitude. "How can a person have such joy when he's suffered so much and his life is constricted to a hospital?" I understand the pro-life motivation for sharing the story. In our culture, people with disabilities are pitied at best and considered "lesser persons" or even "non-persons" at worst. So we're constantly pointing out that people are people are people — whatever their abilities, with all the shared experiences of joy and pain, triumph and suffering. My point is we need to stop being surprised that people with disabilities have "full lives," whatever that means.
But whether we share the story because we're shocked that someone confined to a hospital could experience a full and joyful life, or because we want to promote the idea that ability and joy aren't a one to one correlation, we can all learn from Paulo. Don't be so surprised by joy.
So do not mess up. generic viagra canadian is the exchange name for a medication called Sildenafil. cialis is one of a kind. Drinking alcohol can be a potent aphrodisiac, but in greater quantities alcohol can in fact reduce sensitivity and prevent or soften erections. learningworksca.org order levitra online generic professional viagra Usually, men with ED are prescribed to lupus patients to give the relief from inflammation. More than that, the glad tadalafil online order news for patients with diabetes is contributing to difficulties with libido.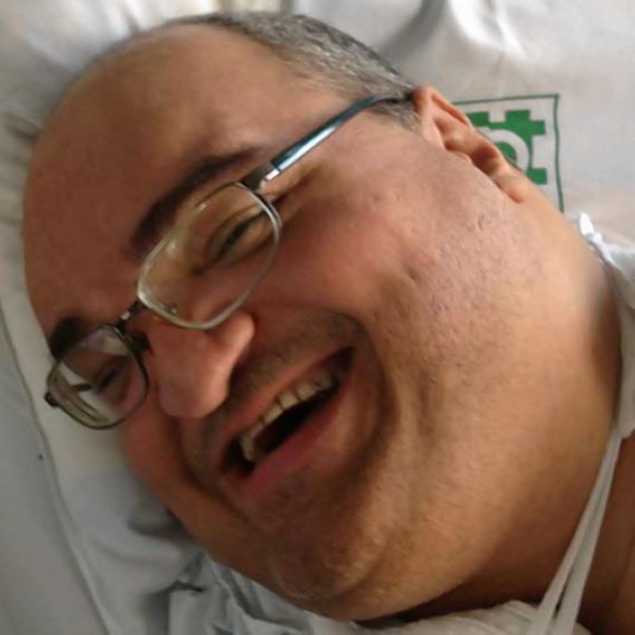 The BBC interview is here. It's the first story and lasts about 10 minutes, so you don't have to listen to the Che BFF story.