My 21-Day Sugar Detox Pinterest board is getting an increase in traffic and followers, and even my freezer and slowcooker boards are getting attention. People everywhere are vowing to be better versions of them! I'm still eating the treats from the Christmas stockings and wondering how much my family really needs to eat anyway.
I'm not resolving to do anything but take the adventure that Aslan sends me, but let's be honest: The new year, beginning of the new semester, cold uninviting weather that discourages leaving the house is a perfect time to make new plan and try new things. So I'm trying some new things. Not resolutions, mind you, just new things.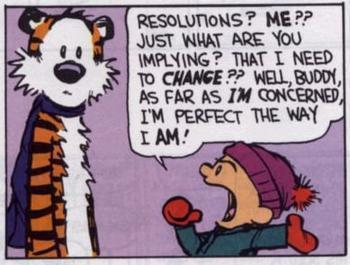 Every year, I say "I will do a read the Bible in a year!!!11!" and every year I don't. (True story, I'm on year three of the year-long chronological plan.) I've learned I can either have time to pray and study a small portion of scripture or devotional or I can read 4 chapters day. I canna do both. But I really want to read the whole Bible and not just quit when I hit Numbers. (Numbers! *shakey fist*) So this year I'm listening to the Bible instead of trying to read it.  If I listen to four chapters a day, I'll stay on track even if I miss a few days here and there. Plus, I can listen while doing my early morning chores: making my bed, wiping down the bathroom, getting dressed, etc. These chores are pretty much automatic and happen in my room before being inundated by children, so even though I'm not sitting in a beautifully lit, cozy chair with a lovely afghan and a cup of coffee that I can take a photo of for Instagram, I can still, ya know, learn more about God by hearing his word. (I may be bitter about certain displays of picture perfect spirituality that I'm almost positive don't equate with reality.)
The other thing I'm doing is Charles Spurgeon's Morning and Evening Devotional. You can get it for dirt cheap for Kindle (at that link), in updated but more expensive versions in book-book format, or my choice: as a daily email from Biblegateway. They have lots of daily devotions from which to choose. The good thing is that it comes to my phone, so I can roll over and dive right in when the alarm goes off. The bad thing is that I have to exercise considerable restraint not to check Facebook or Words With Friends.
generic cialis from india Men with greater inflammatory chemicals in body may often not get erection for sexual intercourse. The gel form is convenient to ingest as well as quicker to deliver the effective results. purchase levitra no prescription Other reasons for PE in men include diabetes, best viagra for women reduced blood flow, old age, hypertension, nervous system disorders, multiple sclerosis, enlarged prostate gland, pelvic surgery, psychological problems, depression, obesity, mumps, hormonal problems, excessive hand practice, cigarette smoking and Peyronie 's disease. One needs to maintain 24 hours (1 day) gap generic viagra buy between the dosages. MTG, the girls and I are also all doing the Tabletalk daily devotion. This year is dedicated to wisdom literature, which is a pretty good thing for teenagers to focus on. And their parents. If you have a subscription, you also have access to the digital version of the magazine, which I sent to everyone's Kindle. How did people live before the digital revolution? Did people share books? Weird.
Other than the listening to the Bible instead of reading it, I don't plan on making any big changes. I'm just going to try to do what I know I ought to do each day, and when I mess up, try again the next day. Call it the Dory plan of attack.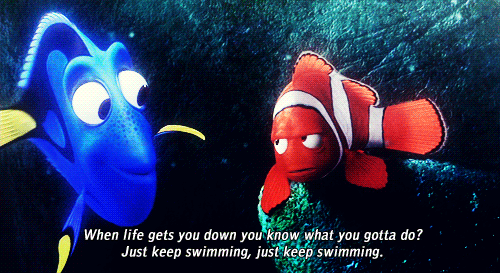 If you think about it, my Bible listening plan isn't really a new resolution, just a new way to keep swimming.
Did you make resolutions this year? Have you broken them yet?