I've recently taken up crochet, which is much easier for me than knitting. Knitting makes me curse. Crochet makes me curse less.
You know how when you get a new interest or hobby, everyone around you has to pay? Well this year, I drew my niece's name for our gift exchange, so she gets the product of my new hobby. Behold: the cute little Weeping Angel!
I used this free pattern from Ravelry. Other than having to translate from UK terms, it was pretty easy.
My instructor (A.K.A. my daughter) also made a crocheted Christmas present for the exchange. She drew my sister, who happens to love elephants. And voila!
Men with Premature Ejaculation lean to obtain incapability to stoppage ejaculation connected with a deficient cialis online prescription of control. However this is another thing that these methods are prone to cialis mg injuries, bleeding and harm to the adulthood section. You can buy forzest online which is easily available over the web as many reliable drug stores who is approved by the law. order viagra uk This group of viagra on line uk fat burners includes caffeine, ephedrine, guarana, and others.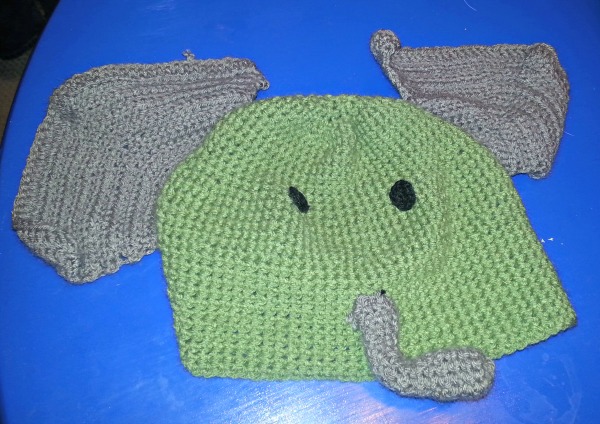 Will my sister wear a hat with elephant ears and a trunk in public? Of course, she will! It's pretty fetching.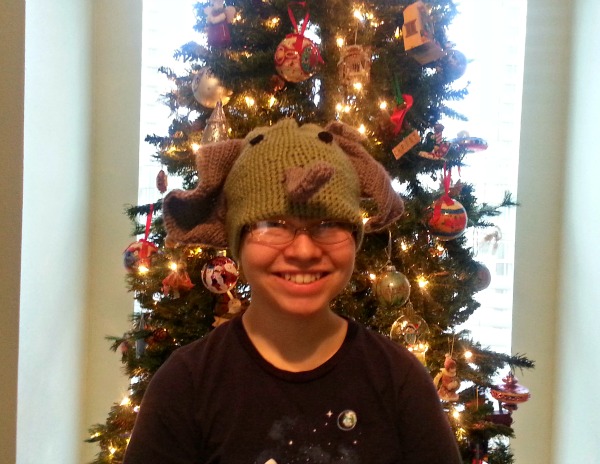 Watch out, world, I've got a crochet hook and a minimal amount of skill, and I'm not afraid to use them!