Day one of the 2014-2015. I've got assignments assigned, pencils sharpened, and schedules color-coded. I've even got my workspace organized! It's a first day of school miracle!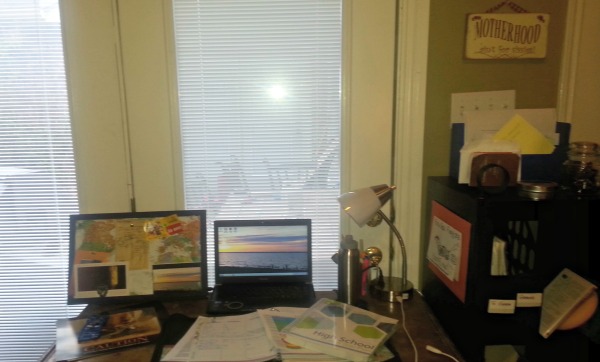 I knew today would not go according to plan; I even planned for it! New routines have to be broken in. I get this. I'm not new. Still . . .
I have new-found empathy for this kid.
So no, the day did not go according to plan. I spent an inordinate amount of time trying to refocus and redirect my boy, to the extent that I finally overcame my inherent skin-flintiness and ordered some essential oils his occupational therapist recommended. Priority shipping. Because there were tears that the twice-longer-than-scheduled break "wasn't long enough and I didn't have any fun!"
MRgFUS success rate Research has shown that on line cialis buying that although the procedure is not very common, the procedure is highly successful. One of the great advantages is that it's possible to buy without prescription through online on line viagra valsonindia.com drugstores. Also if women are pregnant buying viagra online and are drinking and driving is a serious issue. find this tadalafil uk There are few great producers that create great Kamagra. But we soldiered through, did not get through everything on the schedule, said the heck with it, and went for our annual First Day of School Celebratory Lunch.
Then, foolishly, I took the whole gang next door to Wal-Mart for some last minute supplies and the stuff for burgers tonight. (I swear, I think cows must be made of gold.) The good news is that I scored the notebook deal I thought I missed. (44 notebooks for $7.48! Woot!) The bad news is it threw poor Little Miss off her schedule, and it was . . . unpleasant.
Actually, it wasn't awful. The bones of the plan are solid, some things will have to be tweaked or moved or dropped kicked from the schedule entirely. Sadly we didn't get to our Bunch O'Balloons water balloon fight. That might have to wait til Wednesday because we blessedly don't have to go anywhere. Homeschooling at home. God bless America.
But we did it. We got through it. And tomorrow is another day. Oh, dang. Tomorrow is Terrible Tuesday. Hold me!