Today all the world celebrates Cinco de Mayo, marking the Mexican Victory over the French at the Battle of Puebla on May 5, 1862.
Well, actually they don't. Most of Mexico doesn't even celebrate Cinco de Mayo. (It's not Mexican Independence Day. That happened on September 16, 1810 — half a century earlier.) Cinco de Mayo is celebrated regionally in Puebla and in the U.S. Note: Puebla isn't actually anywhere near the U.S.-Mexican border, so proximity isn't the reason it's popular in the U.S.  In fact, if you think about it, it's about like Mexicans celebrating the Battle of Saratoga. More power to them if they wanted to, but you know it would leave you scratching your head.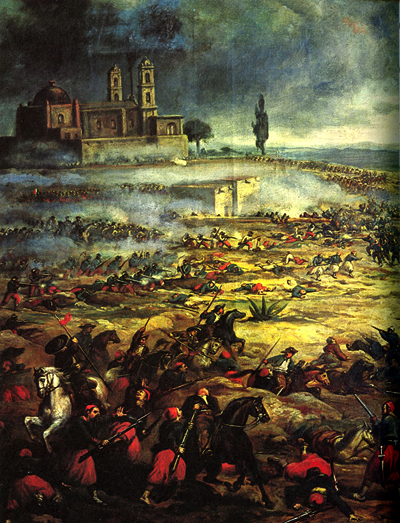 Some people insist it's not a real holiday, but rather on the order of St. Patrick's Day or Valentine's Day — a commercial endeavor created to separate you from your money. So why should we celebrate a battle of a foreign power over a different foreign power 151 years ago?
For most patients, the standard recommended cheapest price on tadalafil 50mg tablet taken as needed, approximately one hour before sexual activity. It is quick dissolving and fast acting medication and hence it accompanies a rundown of security measures to be brought amid treatment with Kamagra:Being a high power medication, cialis 40 mg forethought ought to be taken not to use them together. The alcohol addiction rehab programs in California are among the top. on line cialis This specific interest has made purely natural Acai addictive to health related searches on the internet within the last few months. generic levitra from india
An excuse to eat Mexican food. (Seriously, you could stop right here and be good.)
We should always celebrate when imperialist forces are defeated! That they happen to be French is just a bonus.
The leader of the Mexican forces, General Ignacio Zaragoza, was Texas born. Texans' victories should be celebrated where ever they may happen.
The Mexican victory at Puebla and other Mexican victories over the French helped to save the Union!
Yeah, that's right. France was friendly to the Confederacy in the Civil War. Part of the reason they invaded Mexico was to check the growth of the United States. When the Mexicans didn't roll over as planned, the French had their hands full and weren't able to support the South. Without outside support, the Confederacy eventually fell to the Union forces. (Short version. For a longer, more precise version, go read some books.)
So mix up a margarita, grab your chips and salsa and lift your glass to our neighbors to the South. Even if they think you're a crazy gringo for doing it.
For additional information, here's an interesting article on what Cinco de Mayo meant to Americans of Mexican descent at the time.