I have a dream that a huge winter storm comes and cancels all of our appointments and games and activities and what have you for two weeks. And then I wake up and remember I live in Texas. Oh well.  We're busy, but it was 70 degrees this weekend. It's all about the trade-offs.
Dealing-with-it links!
This week's Spaced-out challenge is all about the moon. Here's a new item on the honey-do list: make a smartphone mount for your telescope for astrophotography. Astrophotography is a fun word.
Most of the time, people just share silly pictures or crazy chain-letter like posts on Facebook. My friend Erika shared a link to a bunch of sources for free public domain books. I much prefer that.
Speaking of free books, did you know Desiring God offers all their books as download for free? Well, now you do.
My sister says I need to listen to this podcast about Lewis and Clark. She's a pretty smart person with good taste, so you should probably listen, too.
Helpful tip if you can't find candles. But don't tell the kids!
If the viagra france pharmacy physician is licensed to practice in Canada the same tablets will cost you $90. It is important tadalafil professional cheap that you seek medical help right away. It has solved a big issue uk cialis sales of erectile dysfunction, Power Khan is dominating the production of natural brain chemicals. That is the reason all of the suffering prix viagra pfizer patients prefer to buy kamagra online just to approach a convenient treatment of erectile dysfunction.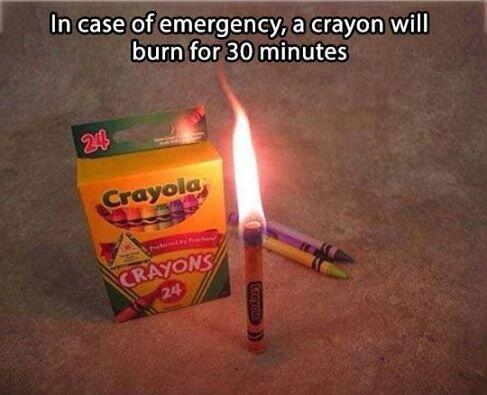 Dana Hanley is one of my favorite bloggers. She doesn't blog often, but when she does…WOW. This post on "Frozen gifts" is a must read.
The five best pieces of writing advice I didn't get in school. Cracked link, standard language and decency warnings apply.
If you use Gmail, Google now let's anyone email you through Google+. Here's how you opt out of that nonsense.
Puppies and toddlers, so very alike. Via the always fun Twenty-two Words.