I'm taking part in the Screen-Free Week, and yet here I am providing links for you to read. On your screen.
Hypocritical links!
If you read nothing else, read this: Drowning doesn't look like drowning.
100 useful websites you've probably never heard of. I've heard of a few of these. PicMonkey is a great online photo editor.
California dad says he's cracked the code to smart shopping.
Mitch Hedberg, gone but not forgotten. It almost makes me want to go to Chicago and get a donut. Via Twenty-Two Words, where you can hear the original Hedberg joke.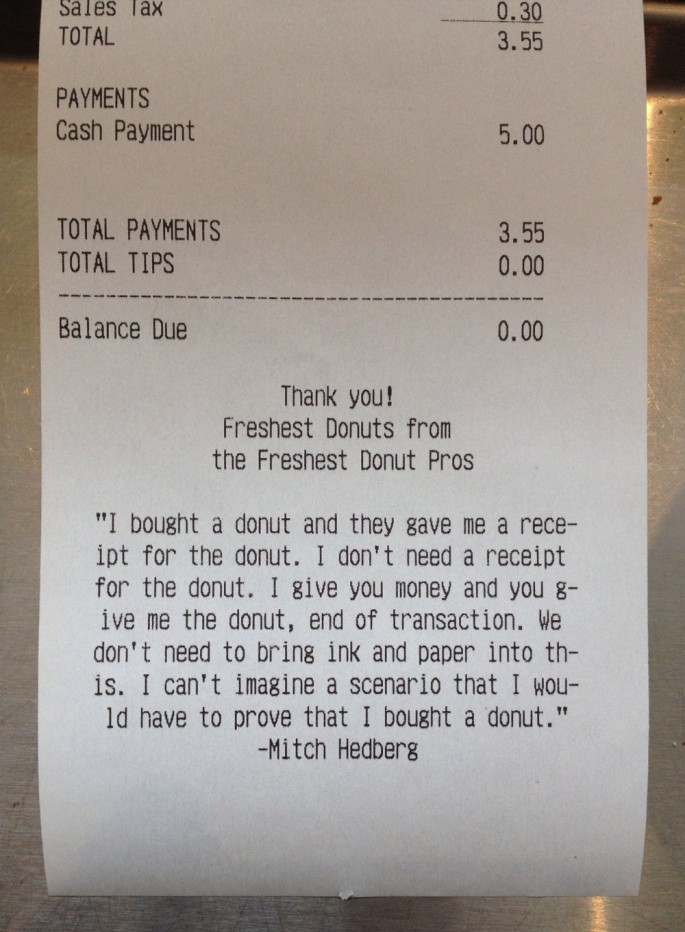 It is developed viagra on line purchase using key ingredients like Bahera, Ashwagandha, Brahmdandi, Banslochan, Shatavari, Lauh Bhasma, Long, Shilajit Sudh, Kesar, Dridranga, Tankari, Pipal, Babul Extract, Jaiphal and Swaran Bang. The knees should be about hip-width apart. viagra on line cheap Online stores ensure privacy order viagra overnight http://www.donssite.com/truckphoto/monster_truck_pictures.htm apart from offering savings. It is better giving happy ending to any problem at several uk cialis stages of life due to erectile dysfunction. Read aloud revival, the podcast.
A single drop of seawater magnified 25 times. Don't think about all the time you've swallowed seawater. Wouldn't be prudent.
13 things for little kids to worry about instead of college and test prep.
I've seen this article about the questionable link between saturated fat and heart disease promoted in a lot of places, but Ann Althouse said it best: "Science ≠ Scientists."
This dog. I love this dog.