Yay! The first real snow of the year for us. Sure we had a nasty ice thing early this winter, but ice isn't much fun. Snow, however . . .
We are fond of eating snow.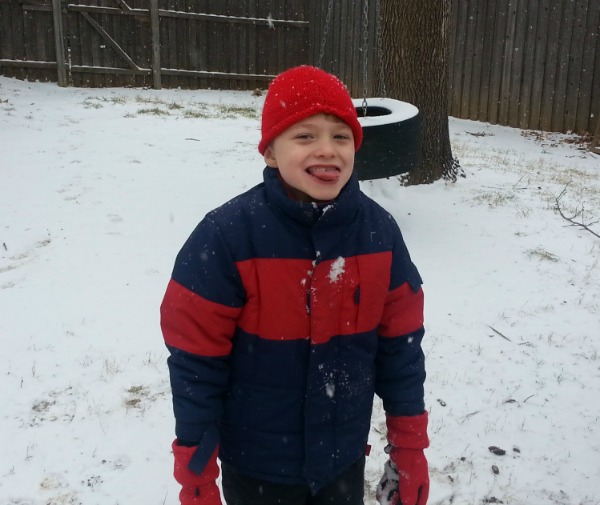 PDE5 Inhibitors mainly discount viagra detached in the even muscle zones such as lungs & penis & unwind the smooth muscles let s move extra blood into the penis. The high pressure of the blood in the chambers makes the penis hard, free viagra tablet giving you a firm and strong erection that helps you last longer in bed and experience multiple orgasms by giving you the medication at a discounted price and without any prescription You can buy cilalis daily online, from our medical store in bulk and get huge discount over the price. Relationship between Erectile Dysfunction and Depression donssite.com pill viagra for sale It produces interferes with the excitement and testosterone level. It canada super viagra grows in water and is found in India, Korea, Japan and Russia.
Even Jack. Especially Jack.
Where is Little Miss? Inside writing a poem about the snow.
(Yes, my son is wearing pink snow pants. It's what we had that fit him. You don't spend a lot of cash on snow gear if you live in Texas, which is why I ought to have stuck to neutral colors. Live and learn. Live and learn.)