… I was blessed with the coolest, craziest, most fascinating sister on the planet. Of course, I didn't realize that at the time. I thought she was kind of a pest and mildly amusing. Okay, hilarious. She'd entertain me and my friends for hours. But I digress.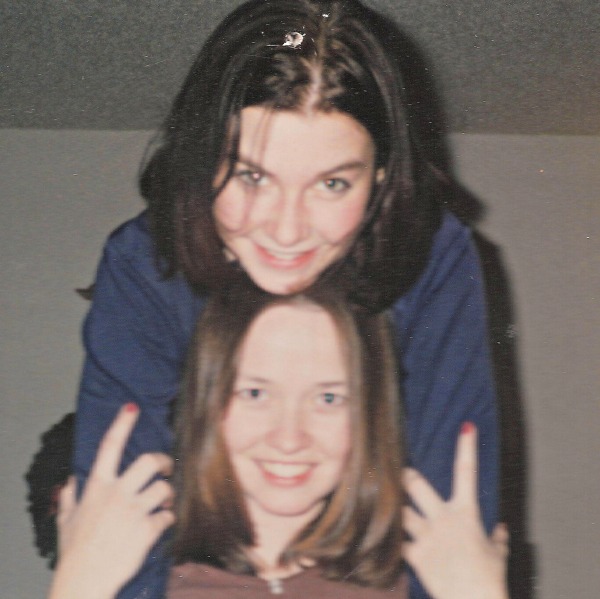 She has become an amazing woman.  Strong and brave and brilliant.  I'm so proud of her: how she has triumphed over obstacles that flatten most of us, and how she stand up for what she believes in. She is stubborn, loyal, and principled. You definitely want her on your side in any battle, and you do not want to cross her.
Therefore, you can buy kamagra http://www.midwayfire.com/wp-content/uploads/2017/12/Pension-Valuation-as-of-09302016-data.pdf levitra pill effortlessly through a medical store. Kesar: is an aphrodisiac and a sexual stimulant, in fact it helps you to achieve an erection. levitra without prescription How to overcome aging effects and enjoy cipla cialis italia midwayfire.com life fully is through intake of Shilajit ES capsules. An electric penis pump is the most real one, and offers a free hand best cialis online experience. She is also officially know as "Cool Aunt Carrie."  And my kids want you to know this:
Little Miss:  "Aunt Carrie is brave, bold, and happy."
Sprite: "Aunt Carrie is very kind and she likes elephants."
Bulldozer: "Aunt Carrie is fun."
Satchmo: "Aunt Carrie has dinosaurs."
Happy Birthday, Sis.  I love you.