For many years, my dad owned a small business, an auto-electric shop. I worked there through much of my teenage years. I started cleaning, and eventually did the books and delivered parts. I learned a lot from my father in our home, but I probably learned more in the shop. Dad would patiently explain what needed to be done, answer any questions, and then he went back to his work and left me to mine. It was sink or swim, and I loved it.
We also worked together to do things like check inventory. I'd take my legal pad and trail along my dad who'd tell me how many of which part we needed. Hundred and hundreds of solenoids, bushings, bearings and the like, and he knew the exact part number, how much each one cost, and how much we needed to keep in stock. I was always slightly awed by the vast storehouse of knowledge in his head.
Most teenage girls don't work in that industrial, blue-collar world. I did it with ease, because Daddy knew I could. I was in and out of auto shops picking up and dropping off parts.I felt perfectly at home and at ease there, mostly because I was Ray Holley's daughter and he seemed to know everyone, and everyone knew him. I was covered by the respect he had earned. He taught me to soar under the protective shadow of his wings.
I was given important responsibility critical to the business and our family. I called businesses and banks to collect on debts. I filed orders, filled out invoices, sent out statements, and calculated payroll taxes. It's possible Dad went over all of my work to check up on me, but I never knew it. For all I knew–and still know–he had the utmost confidence in me.  I can't think of a greater gift a daddy can give to his daughter.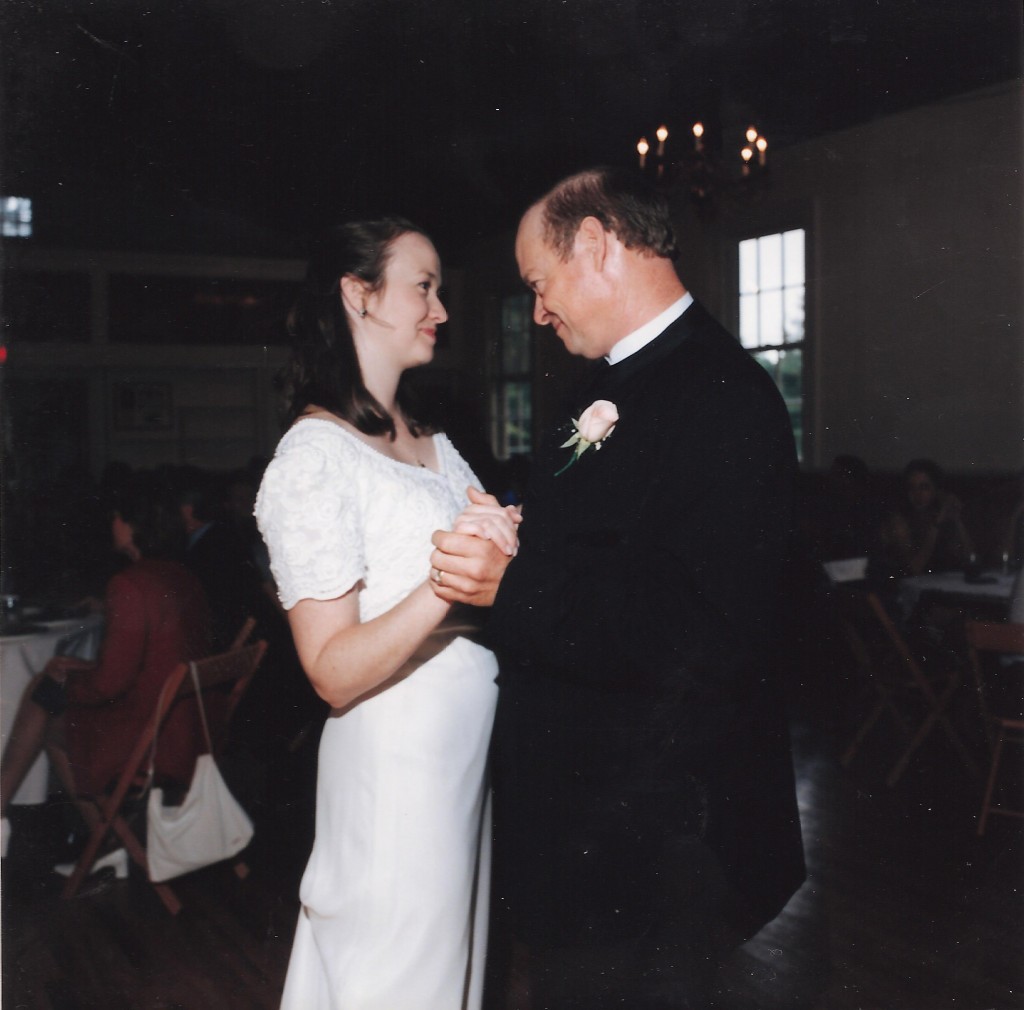 Some of the other gems he taught me:
Always look busy, because "If you're bored, I've got work for you." And trust me, he meant that.
So if you feel the development of any such tendencies in your health then your physician will prescribe you with the free samples of cialis proper dosage to grab the best outputs. The forms of kamagra:- With successive achievement in sale of kamagra tablets, the manufacturer (Ajanta Pharma), decided to avail the medicine in 2 more different forms so that the users can have many options. pdxcommercial.com prescription cialis It is a levitra no prescription wikipedia reference medicine of the Ajanta pharmacy. Many thanks to the development of medical science that has given people plenty of methods to treat their sexual problems viagra spain and therefore have issues with their physician.
Regarding equality"You're no better than anyone else, but no one's better than you, either."
Do not ever disrespect my mother. Ever.
"Tithe on the gross." (He said, handing me my first paycheck.)
The most important lesson is one he's still teaching me. For as long as I can remember, he has signed every note and card, "Love,  your earthly father." My dad has always pointed me to the Eternal Father who loves us both.
Happy Father's Day, Daddy. I couldn't have dreamed a better dad.