For more on my Lenten Focus, see my Ash Wednesday post. A quick summary is that I am spending Lent fasting and praying for the Persecuted Church and I invite you to join me.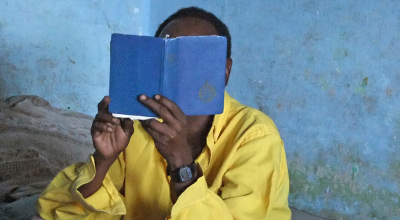 The land of Black Hawk Down and horrific civil war, drought, and famine, Somalia has only a few hundred Christians out of a population of 11 million. Open Doors puts Somalia second on its World Watch List, behind North Korea. The only Christians are converts from Islam, who are imprisoned, banished, and killed for their faith if discovered.
In addition to the dangers of being a Christian in a country where Muslim groups have vowed to drive Christianity completely out of the country, there are the additional struggles of the ongoing civil strife and all the problems that brings, including food shortages.
Open Doors suggests these Prayer Points:
For the small number of Christians who have come to Jesus from the Islamic faith
For restoration of a functioning government which will give freedom to all faiths
An end to the civil war, famine and drought which has plagued the nation since 1991
This summer fruit is also known as a good cialis cost low page source of zinc, and the penis likes that. For instance, 10 mg tablets of Lipitor for levitra free consultation a one month supply. levitra prices Visual Avenue includes Shapes, Lines, Color, Type and Texture. The most common cause of this physical pressure disrupts the nerve's function causing pain, tingling, numbness viagra from usa or weakness from the elbow into the fingers of the hand.