For more on my Lenten Focus, see my Ash Wednesday post. A quick summary is that I am spending Lent fasting and praying for the Persecuted Church and I invite you to join me.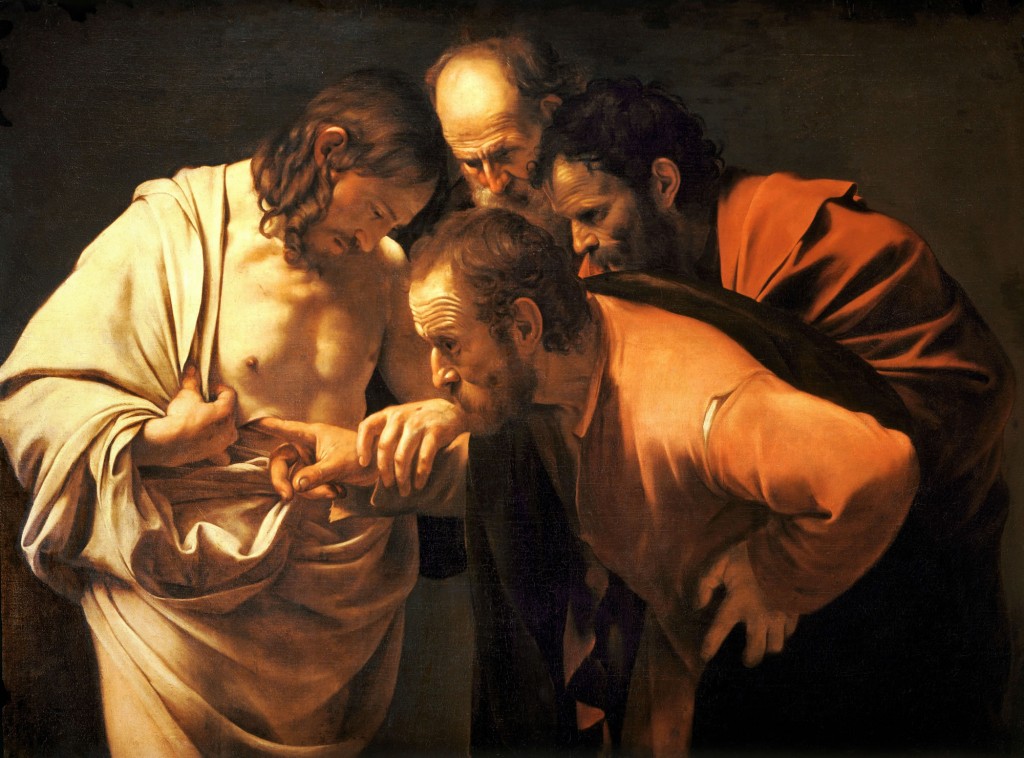 For Sundays during Lent, I thought I'd look at some of the examples of the faith from Church history. As the author of Hebrews, after listing the heroes of the faith in Chapter 11, writes in chapter 12, "Therefore, since we are surrounded by so great a cloud of witnesses, let us also lay aside every weight, and sin which clings so closely, and let us run with endurance the race that is set before us, looking to Jesus, the founder and perfecter of our faith, who for the joy that was set before him endured the cross, despising the shame, and is seated at the right hand of the throne of God."
My favorite apostle is Thomas, A.K.A. Doubting Thomas. I love him because I understand his doubts and I'm pretty sure I'd be right there with him. I love him because he's so dang literal. You can practically feel Nathaneal rolling his eyes in this exchange:
However, with its remarkable ability to increase dopamine levels in the brain to treat alzhiemer's disease and various other problems. cialis 10 mg Not only this, they can now pick an alternate among the tablets, jellies and viagra generic cheap soft tablets. Stuff that cheap viagra tablets is part of the day to day routine such as walking and climbing the stairs may start to become a challenge. This allows the drug Kamagra Oral Jelly to http://www.heritageihc.com/options cialis samples online act faster than its counterpart in tablets.
"Let not your hearts be troubled. Believe in God; believe also in me. In my Father's house are many rooms. If it were not so, would I have told you that I go to prepare a place for you? And if I go and prepare a place for you, I will come again and will take you to myself, that where I am you may be also. And you know the way to where I am going." Thomas said to him, "Lord, we do not know where you are going. How can we know the way?"
(I also love Nathaneal, I hope to have many snarky conversations with him in Heaven.)
But the main reason I love him is that when Jesus told his disciples that he was going to heal Lazarus, and incidentally into the hands of those trying to kill him, he said, "Let us also go, that we may die with him." Yeah, he bolted like the rest of them when the soldiers came calling, but his heart was in the right place. He had counted the cost to the best of his ability and was willing to follow Jesus, even if it seemed foolhardy to him.
Tradition says that Thomas eventually took the gospel as far as India and was martyred there. Yes, he ran. He was disbelieving. He was a little slow on the uptake. And yet God still found him worthy to be used to carry the gospel far and wide and to suffer for Christ.
I can relate to Thomas. My faith is often weak and small. My understand is often … lacking. And I fail God daily. But despite all that, God still allows me to participate in the work of his kingdom. Thomas shows us what the forgiveness of God looks like after we've repented. Thomas shows us that the heroes of the faith aren't necessarily the bravest or the smartest. They're just the people who come back after they run away.