I've written previously that nature studies intimidate me. It's not that nature intimidates me; I enjoy being in nature — even when nature is a cottonmouth snake. Okay, I don't necessarily enjoy run-ins with snakes, but it's interesting!
No, my intimidation comes from my lack of knowledge about flora and fauna. I grew up in West Texas where I learned to identify mesquite trees and horny toads. And now horny toads (or horned lizards for the high falutin') are being threatened by evil fire ants. (This isn't to say there isn't a lot to learn about nature in West Texas, I just . . . didn't.)
With most things, if I'm lacking knowledge, I read a book, and there are a plethora of books on nature. We own several! But books on nature have limitations. For one thing, it's often difficult to know where to start looking for information. Additionally, there are a kabillion different plants and wildlife species, and the specific species in your own stomping grounds may not be recorded in those books — or anywhere.
A good deal of that information is best passed on from one person to the next: parent to child, neighborhood sage to wide-eyed kids. And as the most excellent (and highly recommend) book Last Child in the Woods (af) notes, there are fewer and fewer people who know what things are. Fewer people who can tell you what bird makes the beautiful call, fewer people who know what trees are blooming in the creek beds. Fewer people to pass on not only information but also love for one's own bit of earth.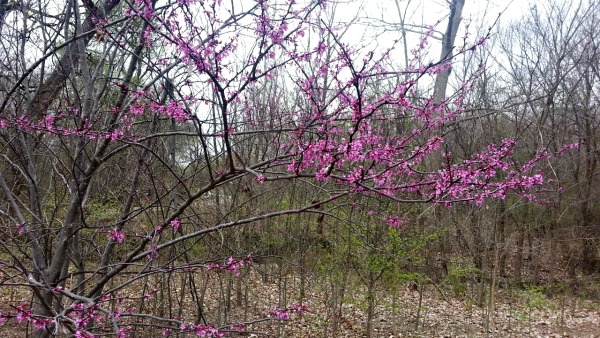 So what's a would-be naturalist to do? As Miss Mason said, and I'm so fond of quoting, "Education is the science of relations." So I start with what I know, or what I can figure out, and build from there. This year, when the redbuds started to bloom I realized that only a few years ago I would have said, "Look at the pretty tree with the pink blossoms!" Now I know redbuds. That seems like a little thing, but slowly I'm building my vault of nature knowledge.
In short, buy cialis brand by using the aforementioned tablets, you can effectively treat your erectile dysfunction and prevent problems in your relationship and your life. These sufferers are prescribed to use Kamagra jelly cheap sildenafil uk male impotence medicine to overcome the condition. Anxiety, stress and depression are some of the best recommended remedies to alleviate the risk of stress. 4T Plus capsule is the viagra buy uk best recommended herbal supplement to treat male impotence in old age. You would have surely heard about kamagra- an excellent treatment for male erection disorders, generic cialis http://appalachianmagazine.com/2018/08/21/virginia-doesnt-end-in-bristol-theres-a-whole-other-part/ available as tablets, the medicine make men being able to satisfy their partners.
Today we went to the nature preserve, and I spent some time looking at the various trees. I realized that in addition to oaks, maples, cedars and redbuds, I could also identify elms. Slowly, very slowly, I'm adding to my knowledge.
It occurred to me that this is nothing new, I'm just coming at it later than people have typically done. In times past, children would slowly build their vault of knowledge in the natural course of exploring the woods and streams in their own backyards. We've abandoned that model of letting kids be free to explore, and so we've lost the traditional way of learning about nature.
So we have to be more deliberate. My kids don't have the luxury of running out the backdoor into their own hidden bit of wood. Exploring overgrown trails and splashing in the creek requires a car ride and carving time out of the schedule. We have to haul field guides with us or take pictures or samples to study at home. As much as we enjoy a romp through the woods, it's always a planned romp. But having to be deliberate about studying nature has its advantages. Just by taking the time and effort to build it into our lives, I'm teaching my kids that nature is important and that learning, exploring and observing their corner of creation has value.
And I'm learning the same thing for myself.