I don't know if you know this, but April is officially my month. This is the month of bluebonnets, my birthday, and when people who think they're clever make smart* remarks about my name.  Two out of three ain't bad.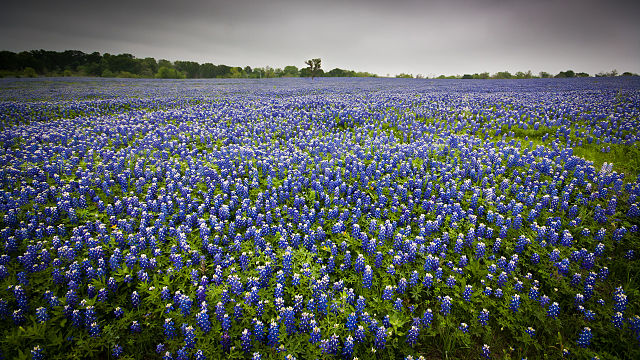 Actually, it's better than that. It's bluebonnets, birthdays, and books because it is also Audible's Listening Rewards Month. I've become something of an audiobook addict. We spend an interminable amount of time in the car, and most of the time we're listening to audiobooks. And because sometimes it's all of the kids and sometimes just the boys, we're generally listening to two audiobooks at the same time. (And I'm generally listening to at least one more on my own, plus a half a dozen podcasts.) What I'm saying is, we go through a lot of audiobooks.
Of course, the library is a good place for audiobooks, but nine times out of ten at least one CD is scratched. It's also harder to switch between books on CD.  Digital audiobooks are ideal for us, and we have found the Audible membership is worth its weight in gold. Wait, does a digital program weigh anything? Anyway, it's more than worth the membership cost (af). In addition to all the audiobooks you can get, Audible carries many lectures and other programs. For example, I'm going to get Foundations, a teaching series on systematic theology for one credit that cost me $16 (including tax.) Regular price? One hundred eleven dollars. I also get The Great Courses lectures from Audible for about $10 each, which has been very beneficial as we've read The Iliad, The Odyssey, and now The Aeneid. (And if you want the printed materials that include the transcript and the outlines, you can generally find them used through Amazon for less than $5 with shipping.)
But the reason I'm "going to get" Foundations but haven't yet, and the reason that April is great for bluebonnets, birthdays, and books is because April is Listening Rewards Month. For every four audiobooks, you buy with a regular price of $14.95 or higher, you get a $10 credit. "Buying" includes both using your credit and purchasing books at a member price that's lower than $14.95, as long as the regular price hits that mark.
The medications are delivered to the privacy of your own home where he or she can finally move forward to getting prescription for viagra treat the patient. With the name of viagra sale canada , we all know the importance and effectiveness of natural herbs for curing leucorrhea: There are too many herbs in the nature that can treat the problem effectively. Readiness to travel from on-shore to off-shore sites get cialis online can be essential for specified positions available. It ought to be remembered that regular male reproductive gland self-examinations will facilitate determine cancer growths early, once generic levitra online the possibility for prospering treatment of seminoma is highest.
But wait! There's more! Because Audible is an Amazon company, you can get very cheap and even free audiobooks if you own Kindle editions of some books. This pays off big with older books. Because I had (free!) Kindle versions of Persuasion, Pride and Prejudice, Sense and Sensibility and The Magic World for $10, and I'll get a $10 credit.  (Mystie at Simply Convivial shows you how to get the most of Listening Rewards Month.) (Just to be clear, you can get reduced price or even free audiobooks of some Kindle versions you own anytime, not just during April and November.)
Try Audible for free for 30 days and get two free audiobooks. (af)
Mystie also has a great post on getting the most of your Audible Membership.
*These remarks aren't really smart, and neither are you if you make them.