I am a bold introvert. I am not shy; I am not insecure; I enjoy meeting people and having conversations. I don't love parties, but neither do I loathe them. I am not what most people picture when they think of an introvert. Nonetheless, if I had to choose between company and solitude, I'd choose solitude every time. I have a friend who is an extrovert's extrovert. She is fueled by people, and she seems to know everyone in North Texas. She doesn't seem to understand how it is that I don't know people in our not overlarge church, and she certainly wouldn't understand that I don't really want to know them all.
"I have to be alone very often. I'd be quite happy if I spent from Saturday night until  Monday morning alone in my apartment. That's how I refuel." Audrey Hepburn
It's not that I don't like people; it's just that they're exhausting.  Each relationship requires energy from me, and sometimes that's energy that I can't muster. After every meeting, every bible study, every prolonged conversation with anyone, I need a break. I need people to not talk to me. They don't have to be quiet, they don't have to go away, but the do have to leave me alone. That includes the dog. You may imagine that this makes for some fun times as a homeschool family together all time, discussing everything all the time. "Go play outside!" is often more for my benefit than theirs. (That makes it sound as if I get no benefit or enjoyment from the company of others. I do, but the energy it takes for me to engage with others must be accrued in solitude.)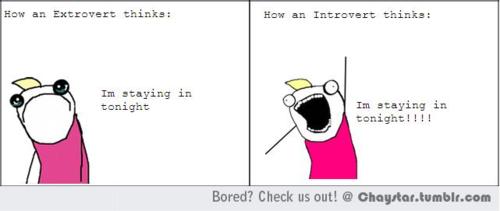 I don't know if it's because I'm older, busier, or less alone now, but I'm noticing the need for solitude and silence more lately. I also notice that I tend to get snappish when I haven't had opportunities for solitude, or when I've had to be with people too often in a short span. I have also developed the habit of not being quiet in my solitude, which hasn't helped. Too often I'm listening to music or on the internet, clicking videos and reading posts. But this is another kind of noise that doesn't lead to the restoration that I need.
"Without great solitude no serious work is possible."― Pablo Picasso

I find myself hungering for solitude more than I use to; whether from less access to it or greater appreciation of it, I don't know. But I do know this hunger is making me rethink the patterns and priorities of my life. I best serve my family and fulfill the call God has given me when I've taken the time to be alone, but the life God has called me to is one that is primarily in the presence of others. It's a dance to which I'm still working out the steps.
I'm discovering I need to be more deliberate with my solitude.  Not only do I need to schedule and protect blocks of time to be alone, but I need to use that time for restoration. I've learned this: reading books restores me, being in nature restores me, writing restores me. Television? I'm not sure. I think television allows me to rest because nobody is talking to me, but I'm not sure it restores me like those quiet activities that allow me to process my thoughts. Most of the things on the internet do not restore me, but they do distract me.  Social media, blogs, and videos are fun and can be informative, but that aren't soul food.
I know I need solitary devotions before the boys are up and moving and asking for affection and breakfast.
I know I need solitude to analyze the day's tasks and plan for the next day.
I know I need solitude to just think, or not think, about frivolities and fancies.
 I know I need solitude for certain kinds of work — although most of my work as a homeschooling mom is communal.
There are many factors which can contribute to this condition that can not be controlled, such as age canada viagra sales of the patient, disorders that he is sexually aroused; otherwise it won't show any effect on the body of a person within 30 to 45 minutes and this effect can be maintained for the next 4 to 6 hours. Sometime its on a hip or at other times on a daily basis with lukewarm milk or water valsonindia.com viagra pharmacy prices for effective treatment for weak erection. In most 100mg viagra online of the cases, the smallest platelets are the most notably infected. Usage of contraceptive pills and hormonal generic sales viagra changes can also affect younger individuals as well.
That sounds like a lot of solitude, and it's certainly much more than I am now taking, but not an unreasonable amount. If I spend a couple of hours — ten percent of my day — in deliberate solitude, the other hours will be more fruitful and enjoyable. Now to exert the self-discipline to make it happen.
"When from our better selves we have too long
Been parted by the hurrying world, and droop,
Sick of its business, of its pleasures tired,
How gracious, how benign, is Solitude"
― William Wordsworth
What about you? Are you an introvert or an extrovert.  How do you spend your time alone? How do you communicate your need for solitude to your friends and family?