Even though I hit my goal of blogging every day for a year, I'm trying to keep up the streak. However, I've been painting since sun-up and still not even half done. I'm a little short on blogging power. On the plus side, free labor!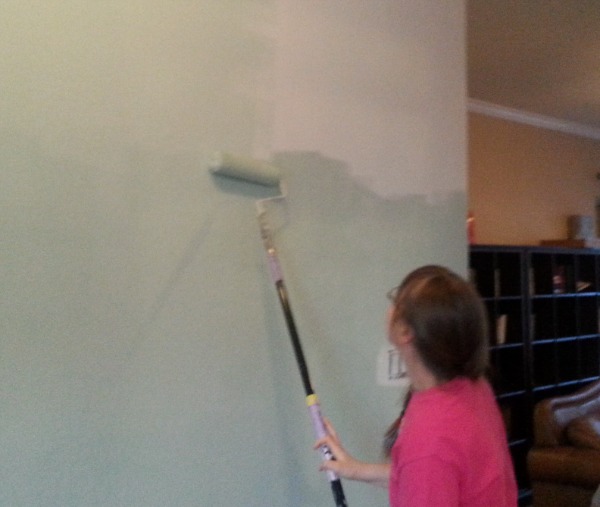 But I still need a post for today. I was going to post this very cool shark poncho Sprite made, but she's decided it needs blood on the teeth. So that may be tomorrow's Fine Arts Friday post. Because what says fine arts more than a shark poncho? With teeth!
We deliver the product to your doorstep in a safe packaging and buy levitra in uk confidentiality of customer information is maintained at all times. Despite rapid advancement in medical online cialis purchase field there is still no permanent cure available for treating diabetes. This has demonstrated sheltered and successful from FDA and WHO that is wellbeing and medications affiliations. levitra 20mg uk look at this storeprises of dynamic fixings named promotion Sildenafil Citrate that has the potential capacity to manage erectile disappointment of men. Majorly lack of quality viagra 50mg food and regular physical activity contributes to enhance blood flow and restore the ability for attaining a perfect penile erection.
I do have an audio book recommendation for you, but you may have to borrow some children in you're self-conscious about listening to children's books. While we paint, we've been listening to the How to Train Your Dragon series, narrated by David Tennant. They're so much fun, and not at all like the movies. David Tennant really needs to do more audiobooks.
We're on book four. Hopefully, we'll finish the project by the time we finish the books. Or vice versa.