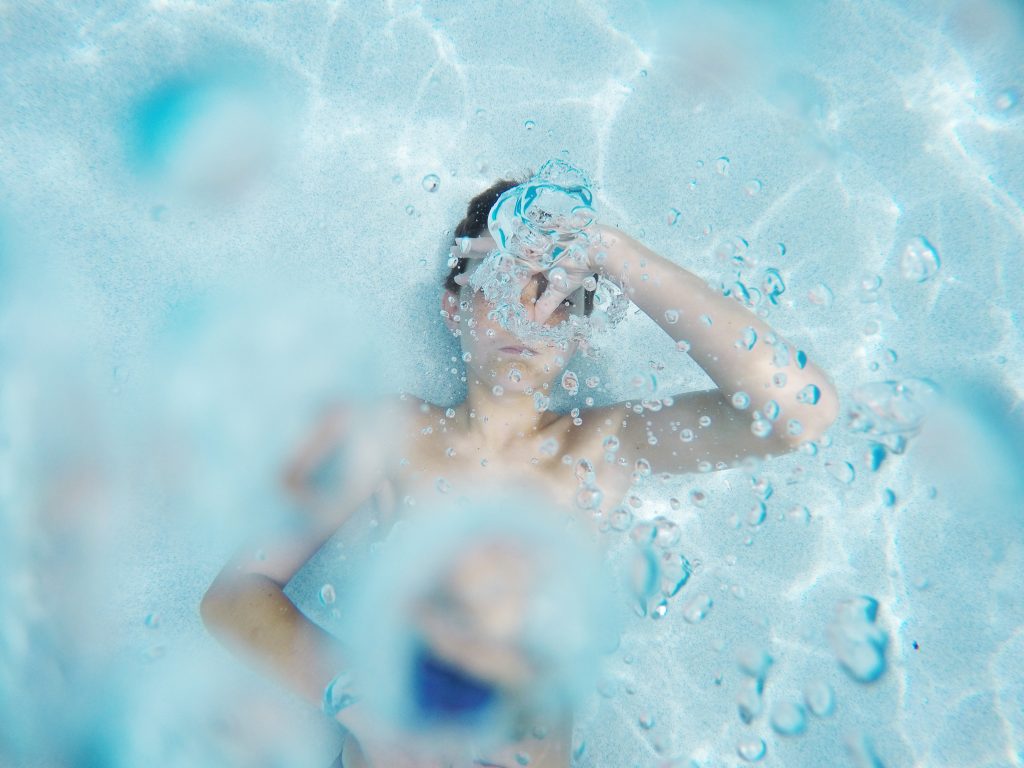 15 minutes left. How long can I stay under?
It's peaceful. There's no pressure other than the push of water against my skin. No demands. No expectations. No rules I don't understand or even know but am expected to follow.
"Tommy, it's time to go." Not even the water can block out mom's voice. "Now!"
Opening his eyes, he sees her peering through the water.
There's no escape. He has to accept the truth.
Slowly, he rises and pulls himself out of the pool.
Summer is officially over. Back to school.
Oh well. It'll be great to see the guys again!
---
This story is part of the fascinating "100 Word Challenge" project started by Darleen Click over at Protein Wisdom. Darleen is taking a break. In the meantime, I was really missing writing micro-fiction, so I decided to set one up. When all else fails, do it your dang self!
Take part in Friday Fiction (or whenever you get around to it)! Leave your link in the comments or email it to me, and I'll put you right here! The idea is simple: using the image as your inspiration/jumping off point, write a 100-word piece of fiction. It's fun and challenging, and I love reading how different people are inspired by the same picture. If you don't have a blog or other platform, just leave your story in the comments.
UPDATE: Jimmie's in! And his contribution is kind of creepy. Check it out!
I got the photo from Unsplash, a great source for Creative Commons images.