The school of painters, not the geographic location, although the location certainly did inspire, didn't it? No matter who we study, what artist, time period, or style, my heart keeps returning to these painters who so wonderfully captured the beauty of creation.
"Autumn of the Hudson River" by Jasper Francis Cropsey.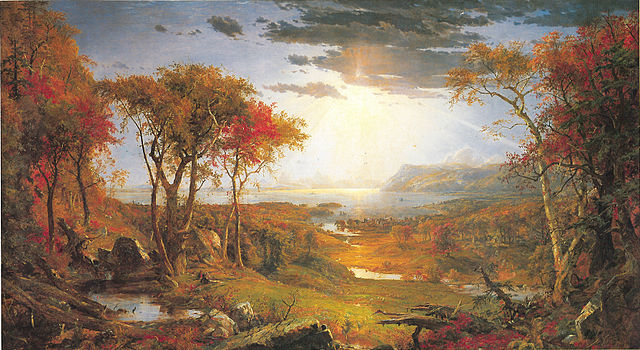 Albert Bierstadt, who is most known for his breathtaking landscapes of the West, gives us this beautiful picture of Oneida County, New York.
Frederic Church, "Autumn," location: unknown.
And finally, the father of the Hudson River School, Thomas Cole gives us "An Italian Autumn."
May your autumn be as lovely as these.