It's Talk Like a Pirate Day, so I was going to post on pirates in art. Pro-tip, don't google "pirate art." It's disheartening and a bit skeevy.
But! A few years back I made a Learnist board on pirates, so I'm just going to filch from there. (Check it out for more interesting stuff on pirates.)
Pirates in art! Romanticized is the term that comes to mind. This is an artists rendering of Captain Kidd in New York Harbor. The reality was more gibbety.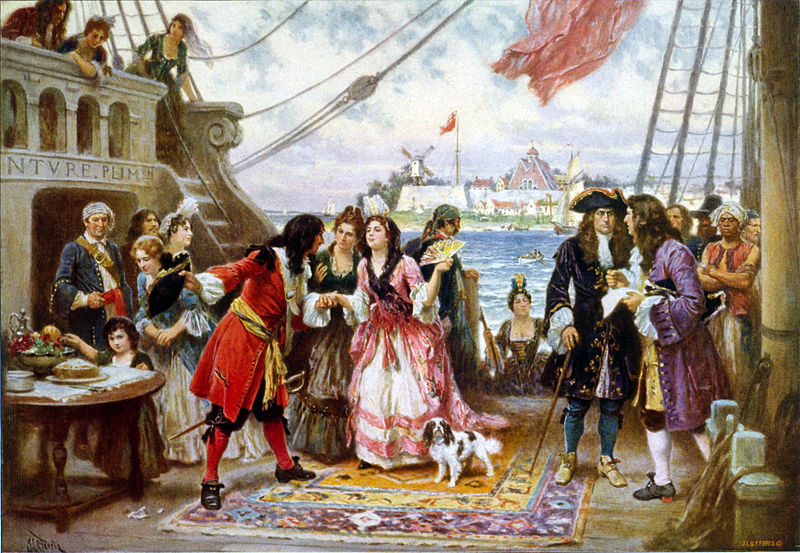 Your pirate name. My pirate name is Iron Anne Kidd, so don't even think of messing with me!